All Gluten Free, Vegan & Dairy Free!
is the unique product allowing you to easily place any image on top of beverages by the thousands in minutes. Images remain perfectly in place even while drinking your beverage
Perfect for your Step and Repeat at Grand Openings, Galas & Fundraisers, or any Event, to add a new twist to your guests arrival with a welcome or signature cocktail with your brand or their selfie on it.
Toast UrSelfie. truly Unique! Instagram Worthy!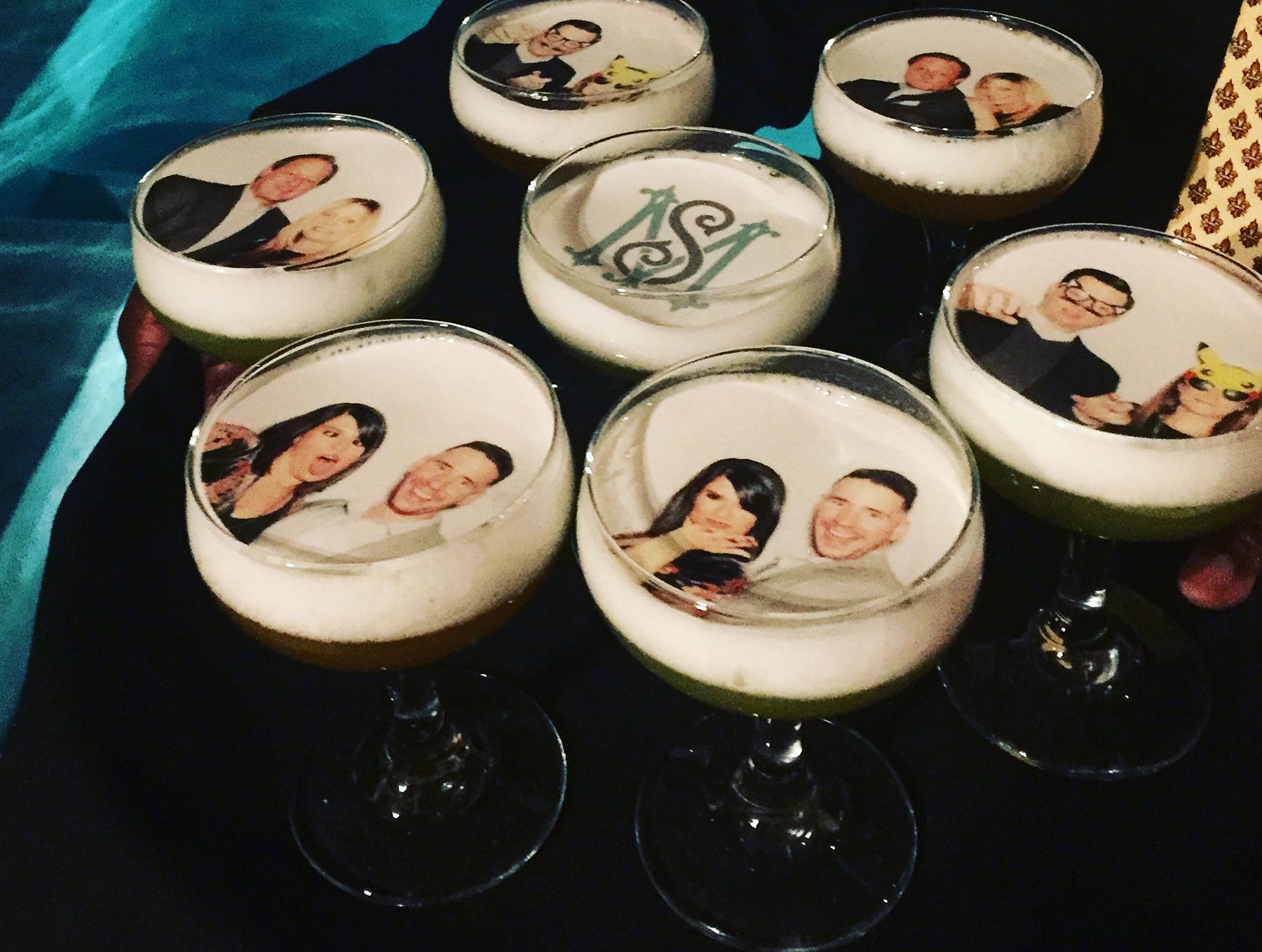 Guests can create their own selfie or a picture of the bride and groom from their engagement or even from the day of the wedding
Branding Capabilities, Welcome Cocktails, Real-time Cocktail SELFies, Drinkable Seating Charts and Xpress Urself Step n Sip LIVE.

Let Xpress UrSelf Media help you break the mold and maybe even the internet!
Let's Talk
Get in touch today and find out how Xpress UrSelf Media can turn up the fun on your next event.