Why say it when you can spray it?
Release your inner graffiti artist and watch as this unique product gives you the chance to get creative and play in real time.
You don't have to get your hands dirty with this one of a kind experience and once users hear the realistic spray sound effects their creative juices will start to flow.
The digital technology features laser spray cans that young and old can easily get to grips with and watch as the laser light beam is tracked and converted into an image on the screen.
Xpress UrSelf Media offers a range of different drawing techniques that make a truly authentic graffiti experience for users. You can choose from virtual stencils, stamps, drawing effects, and even a realistic dripping sound effect that make the experience even more realistic!
The corporate branding opportunities of the XU Graffiti are unrivalled with the opportunity to add personal branding and logos and the chance to create a twitterstorm with the "Twitter Graffiti Wall".
Don't just pose – make your picture perfect
With the XU Graffiti Touch guests have twice the fun.
Don't just pose – make your picture perfect.
Xpress Urself Media can set up the XU Graffiti as an interactive touch experience with our 65inch 4K Ultra screen. This amazing attraction is truly unique and the touch-based experience makes the fun last even longer.
Touchscreen & Design
The open air photo experience is enhanced with a creative station where users can design, paint, stamp, and sign their image.
Group Fun
Interaction is guaranteed as up to 3 guests can touch up, enhance and play around with their photos on the touch screen monitor.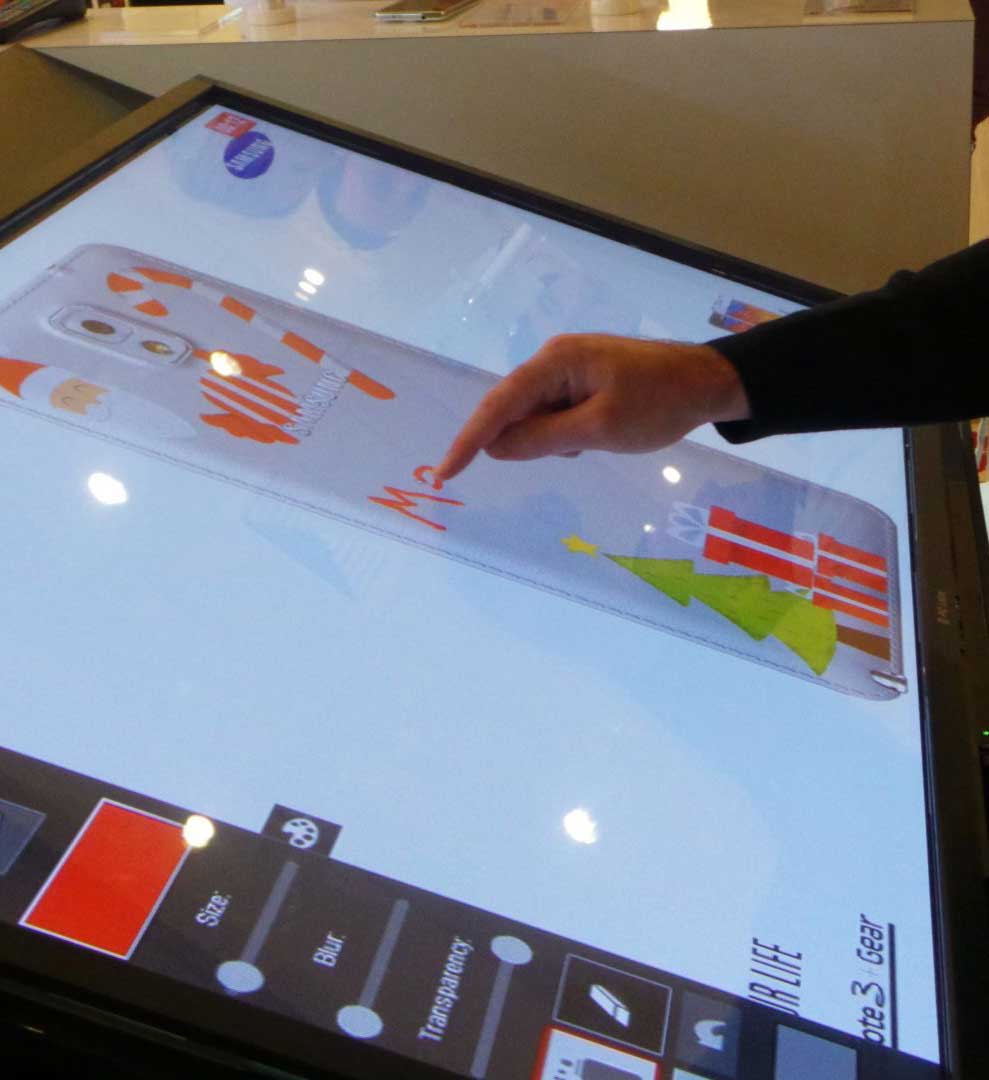 Let's Talk
Get in touch today and find out how Xpress UrSelf Media can turn up the fun on your next event.