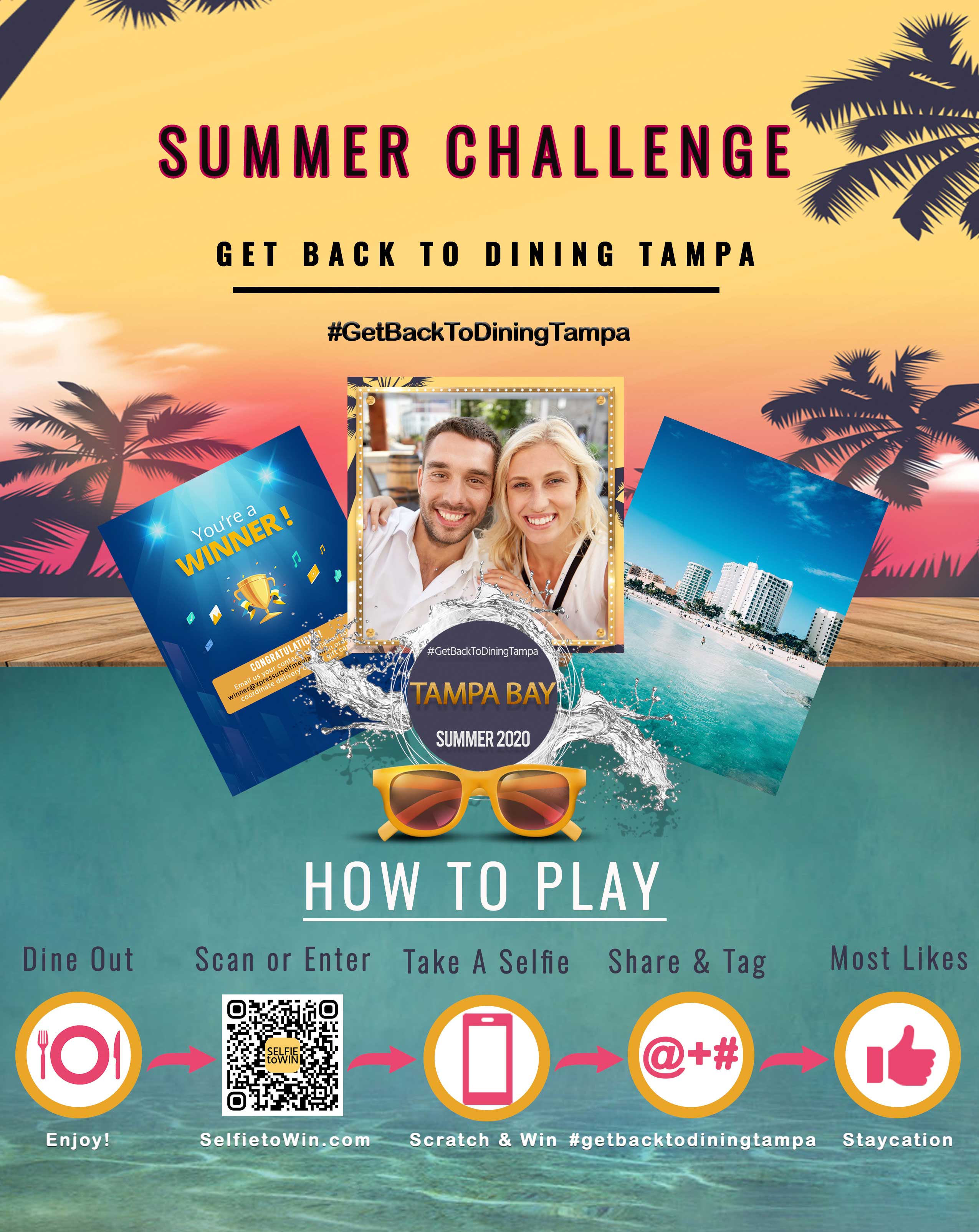 Frequently Asked Questions
Rules and Requirements
Photos must have restaurant logo visible in selfie (for issuing winning Gift Card)
Dine In only; No Carry Out or Delivery
To qualify for Most Likes $500 Staycation photo received must be posted to social media using #GetBacktoDiningTampa and tag the restaurant location and @xpressurselfmedia and receive the most LIKES
Ends June 29, 2020 at midnight
Restaurant with most uploads to social media will win a Photo Kiosk for the
Summer
Start Snapping and Sharing to Win and support your favorite restaurant today!
Is there a limit to how many times I can play?
Each session allows 2 times so that a still and GIF can be experienced.
What happens to the photo?
It will be forwarded to either your text or email chosen after the photo is taken.
What can I win?
During the photo session you have the chance to scratch n win for a $50 Gift card to be used at the restaurant where the photo was taken.
What happens if I am a winner of the $50 gift card?
You will receive a winning notification on your device immediately and a separate message to either text or email depending on how you chose to send the photo. A QR Code will be sent which you forward to winner@xpressurselfmedia.com with your contact info to arrange delivery. Upon delivery the QR Code will be validated.  As a winner you may be photographed for promoting the Campaign that could be posted to social media.
How do I win the $500 Staycation? Which Hotel is it for?
Post your photo to your social media page using the hashtag #GetBackToDiningTampa and tag the restaurant you visited and tag @xpressurselfmedia. The most LIKES as of June 22,2020 will receive the $500 Staycation at any Hotel anywhere in "Tampa Vacay Bay".
How does this help the restaurants?
They have the chance to win a Photo Kiosk in their restaurant for their guests to use for the Summer when they have the most uploaded photos.
Any additional questions please contact info@xpressurselfmedia.com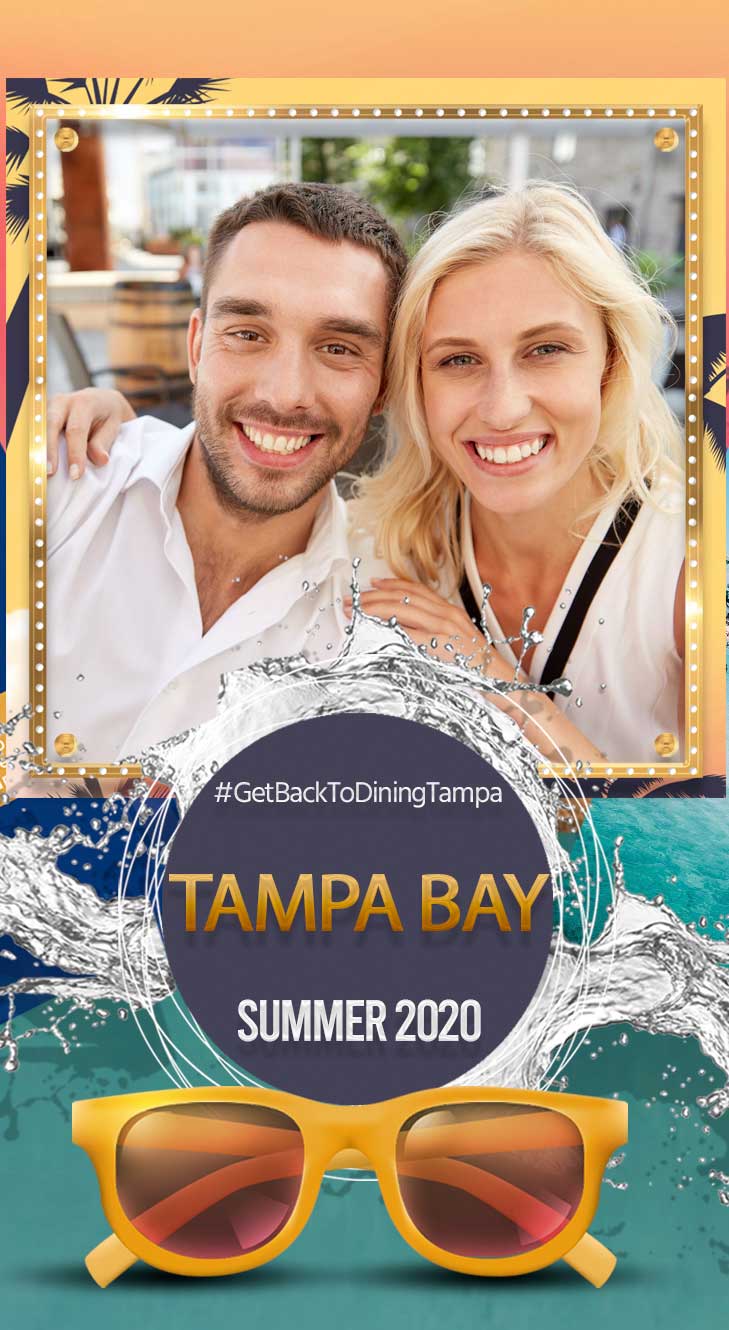 GOOD LUCK! HAVE FUN AND FIND A REASON TO SMILE.
Let's Talk
Get in touch today and find out how Xpress UrSelf Media can turn up the fun on your next event.