THE BRIEF
Bayshore Christian School, a college preparatory located in the heart of Tampa, Florida wanted to celebrate their annual Spring Gala in style.
Faculty and staff wanted to give guests an evening with a twist at their Wizard of Oz themed fundraiser.
Organizers wanted to create a formal gala, with silent auction to celebrate and support the school, while taking the Bayshore in Oz theme to new heights.
THE WORK
Xpress UrSelf wanted to capture the full nature of the event and give attendees a special keepsake from the Spring Gala.
Building on the Wizard of Oz theme, Xpress UrSelf took guests on a journey "somewhere over the rainbow" and developed a fully immersive and interactive experience using the XU Magic Mirror, the XU Mosaic Pix, XU Glam Stick and images from the official event photographer.
Customized start screens, animations, overlays and digital props ensured that every aspect of the experience was on theme; we even provided a 'yellow brick road'!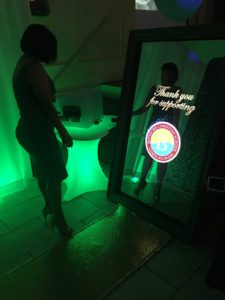 Guests loved the wow-factor provided by the XU Mosaic Pix and kept coming back as they wanted their images to be a part of the work of art created from individual pictures.
Carrying on the Wizard of Oz theme, guests were drawn to the XU Magic Mirror and delighted by the trip down the yellow brick road carpet the Xpress UrSelf Media sourced specially for the event.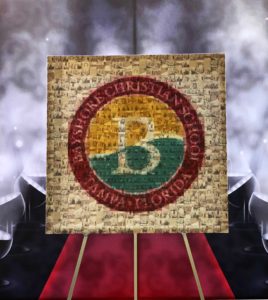 THE RESULTS
Parents and grandparents of current students as well as alumni loved interacting and coming together in front of the XU Magic Mirror, which captured the nature of the annual Spring Gala.
Over 200 guests at the Cuban Civic Club Tampa were fully immersed in the Bayshore in Oz theme and loved being able to take home a printed keepsake from the event.
Organizers encouraged attendees to share their GIFS and images to social media from the XU Magic Mirror in order to drive awareness of the school and the event.
Organizers were treated to a full canvas of the completed mosaic post event.
Talking about the event, Glyssel Santiago Cooper, said "I can't say enough about Xpress Urself Media and their team! We hired them to be a fun and interactive part of our school gala and they NAILED IT in every way!!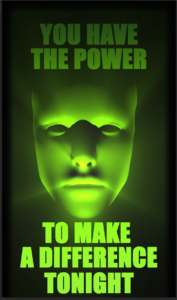 Our guests could not stop talking about them. They have the latest equipment and technology that truly creates a wonderful experience and ambiance. They can do anything your heart desires!
Our theme was Bayshore In OZ and Liz went above and beyond not only gathering items that fit our theme but she even had some things made just for our event. She had a golden yellow brick road for our guests to walk on in between a velvet rope entrance (on top of a gorgeous red carpet at our step and repeat), prior to arriving to the famous Magic Mirror.
The Magic Mirror greeted our guests, interacted with them, allowed them to personalize their picture not just with props but with digital emojis and text, it was unreal! They also provided upstage lighting to give our room an emerald city glow and walked around with a golden Selfie Mirror for our guest to enjoy.
At the end of the night, all of the evenings images came together to form the school logo on a giant digital screen. They did everything right in providing more than what we were expecting and customer service.
We will 100% use them again for our next event. We can't recommend them enough! Thank you Xpress Urself Media"
Let us take you over the rainbow, contact our creative team today.